VoyageLA Article, "Meet Caroline Geys"
Feb 04, 2019
Every artist has a unique story. Can you briefly walk us through yours?
I am a Belgian-born multimedia artist and designer who has been residing in DTLA since 2011. Besides taking a few art classes in high school and college electives, I am a self-taught artist and received a Bachelor's degree in Business Administration majoring in Marketing and Real Estate from Florida Atlantic University.
After a twelve year career in marketing for architecture and real estate firms, I ventured off to start my own company in 2017, Caroline Geys Design Studio as a freelance designer, fine artist, and the many shades of the spectrum in between. Throughout my marketing career, I continued to create in various aspects and I've been exhibiting my work for 17 years in various cities; Los Angeles, New York, Miami, and Raleigh, North Carolina. I will have my first international exhibition in Avellino, Italy in May 2019 with Brian Murphy, another Los Angeles artist. The pieces for the exhibition will encompass the topography and architecture of Avellino and Los Angeles, and the journey lines of our travels, and how they differ and intersect throughout the years. We will also be incorporating a selection of people to participate from both cities with their journey lines to include in some of the pieces.
I have created several permanent and temporary public art projects in Los Angeles with the following clients; Reebok, ROW DTLA, the City of Los Angeles, Coachella in association with Global Inheritance, Standard Hotel Hollywood, A + D Museum in association with City Life, and StandardVision.
The most recent and highest visibility project of my career will be at Pershing Square Park's 'Art Squared' in downtown installed in early February that will be on view till May. The solo exhibition includes five, 9' x 9' pieces that were designed within the last couple of months. I took into substantial consideration the architecture and urban environment when designing and finalizing which pieces will be installed. Since many of my digital designs have a black or dark background, I wanted to soften those colors and infuse an overall lighter background palette to meld with the purple concrete structure and background setting. I will be sharing a time-lapse video of the install, photography, and details of the opening soon via my site and social channels.
As part of the exhibition, I will be offering a limited edition collection of the five designs exhibited as archival digital prints and an accordion book available for purchase on my site.
I am also finishing a lookbook for a collection of six t-shirts, "The Artist's Spectrum". They are based on my daily life as an artist. I have included five creatives whom are dear friends in the lookbook, including my wonderful husband (who works in digital media for the Getty Museum) into the studio and lifestyle photos. The t-shirts are available via my online accessory store and are locally printed in Los Angeles.
Please tell us about your art.
I work in various mediums; digital, paintings, drawings, and am constantly seeking ways to be innovative and incorporate sustainability practices in other mediums like sculpture and installations. DTLA provides a space where my creativity fuels a velocity of ideas from one medium to another.
My work is consistently inspired by colorful urban landscapes, patterns, op-art, and animal imagery. Several dimensions of my childhood and early adult-hood are reoccurring themes that compose the infusion amongst the cityscapes, architecture, design, and animal conformations. My father's modern art collection and our trips to museums, galleries, flea markets, and auctions provided an extensive influence in the early years and to this day. In addition, my experience at architecture firms has contributed a great deal to my graphic design work.
The architectural imaginings are the result of a creative spark with my first visit to New York City at 19. I've traveled to different cities and landscapes in California, Belgium, Iceland, other European countries and places I dream of visiting continue to serve as an inspiration. I focus on the exploration of various individual forms that make up a city; the micro within a macro dynamic including architecture, topography, and cultural and physical infrastructure. These elements encompass the idea of organic vs. environmental, and the nature of urban development.
Every line, dot, and color illustrates a connection made among these elements as they meld and recreate each other, serving as points of growth within a composition. Specifically, in the way, larger cities accumulate architecture over time and the difference in landscapes between urban and rural locations. Each design, painting, and drawing is developed similarly to the advancement of these cities with progressive transformation appearing over time, ultimately coming together to form an unexpected and harmonious whole.
Do you have any advice for other artists? Any lessons you wished you learned earlier?
We all have our own journey, and what we invest emotionally and physically into our passion and craft. With social platforms it has become even harder to not compare yourself with other artists and what they may be achieving before you do, especially if you're competitive which I know I am and I know many artists are, we have to remind ourselves that we are on our own journeys. You will achieve your goals at your own pace. Some of us will achieve certain goals later than others and vice versa. Each of us have our own work aesthetic, the pace that we create in our own environments, the relationships and family backgrounds we endure, the cities we live in and travel to, and the projects we attain all yield completely different journeys. All of these factors are what sets us all apart and makes us truly unique. One of my favorite words is persistence and it definitely pays off so go after what you want in the best way you can. Every opportunity is a building block to the future you want.
How or where can people see your work? How can people support your work?
My work can be viewed via my website, Instagram, and soon at Pershing Square Park. I send out newsletters a few times a month which include new projects, process, and upcoming sales. You can sign up via my site.
Also included on my site is an Augmented Reality (AR) tool to live preview art which creates an awesome shopping experience at the comfort of home or place of business. The tool allows you to view any of the works on my site for purchase in relation to its size on any wall and in any space, and no need to download an app to use the feature.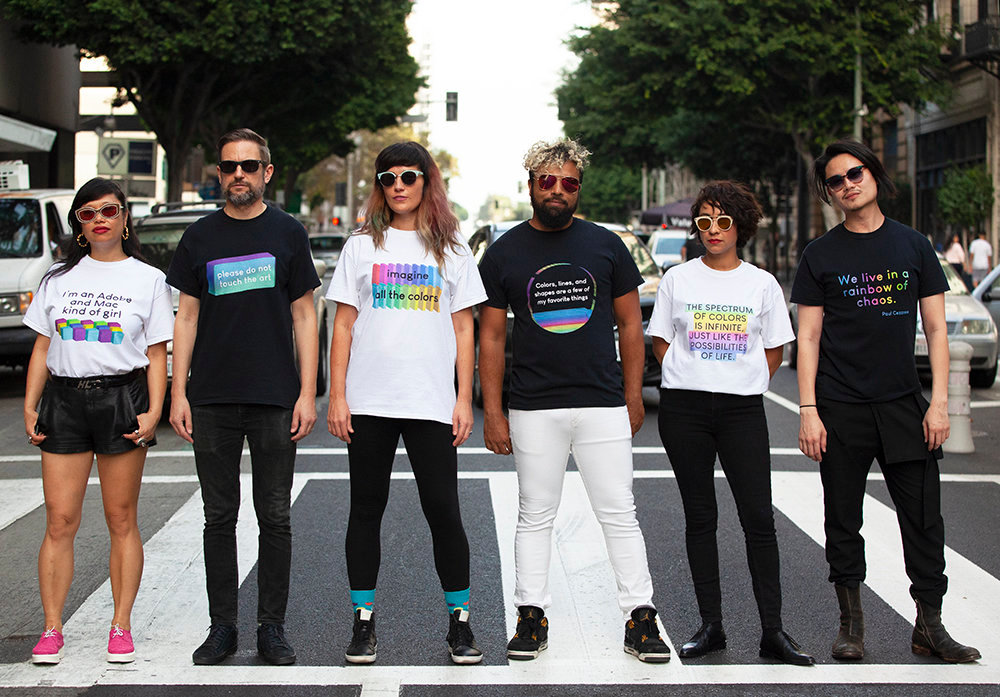 'The Artists' Spectrum' T-shirt Collection available here
Jasmin Mieles Photography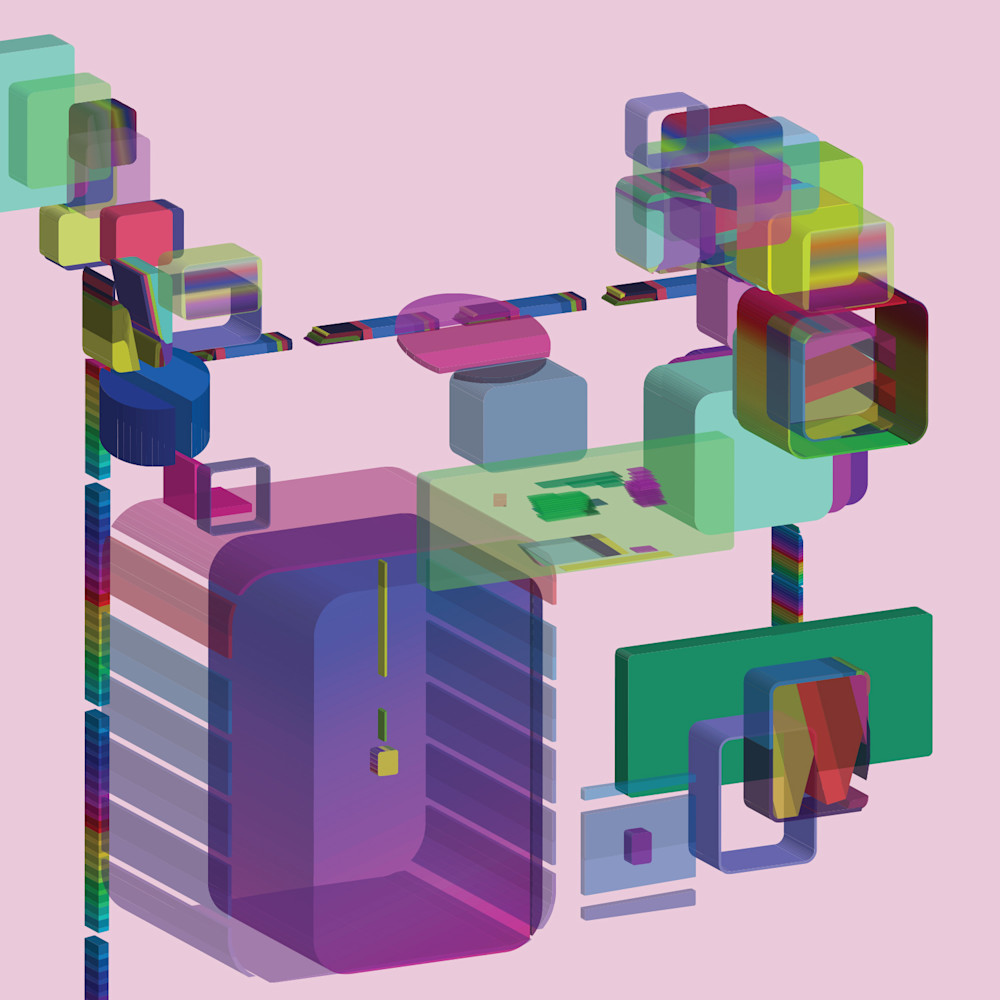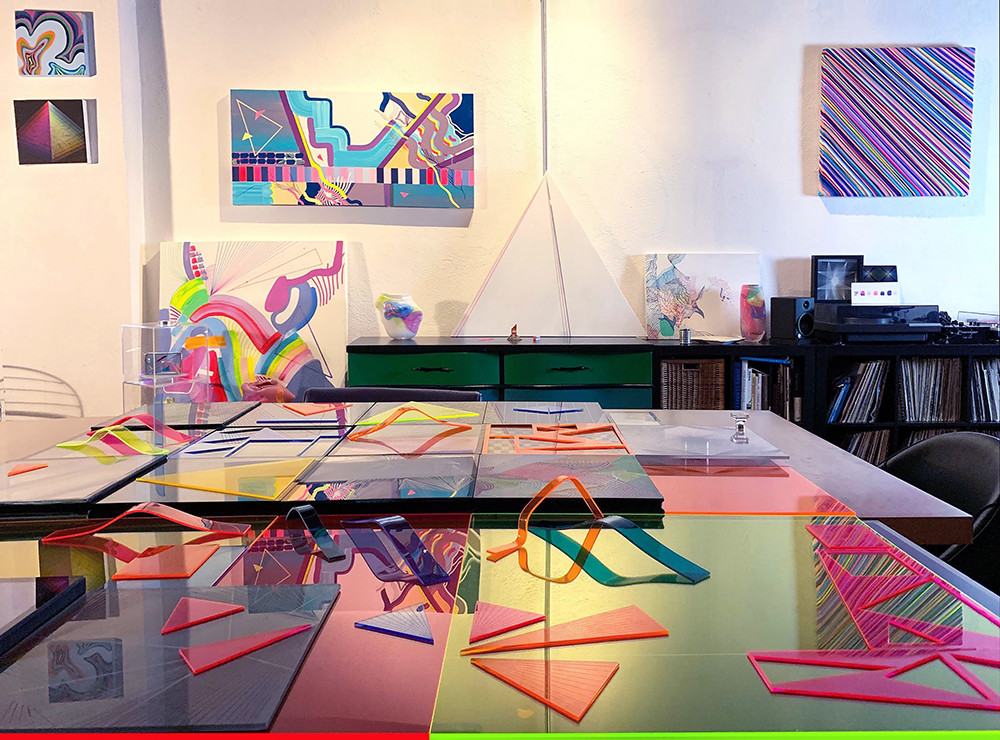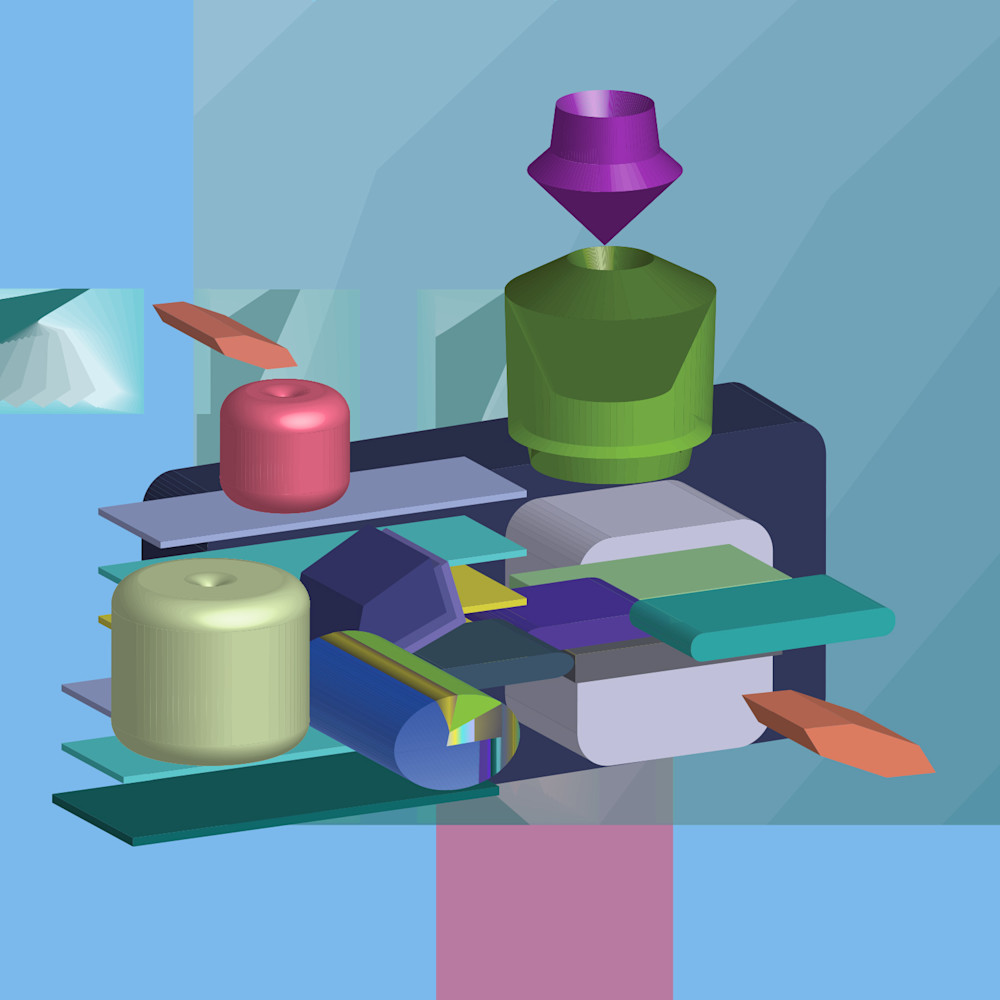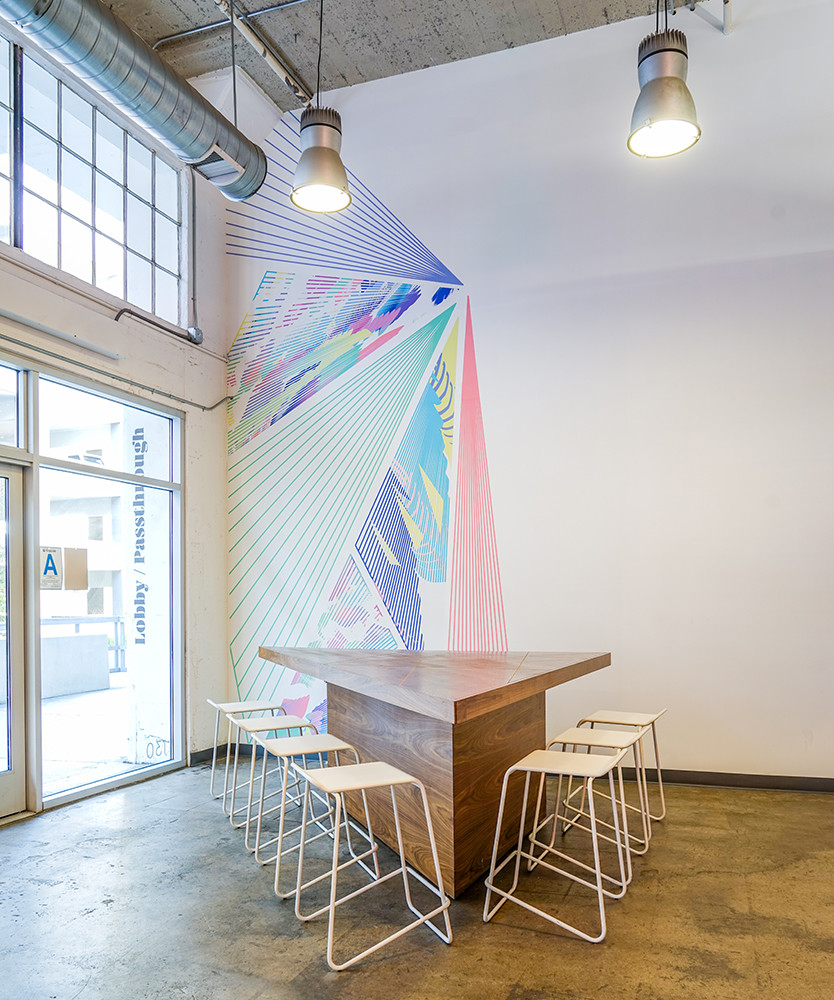 Jake Ahles Photography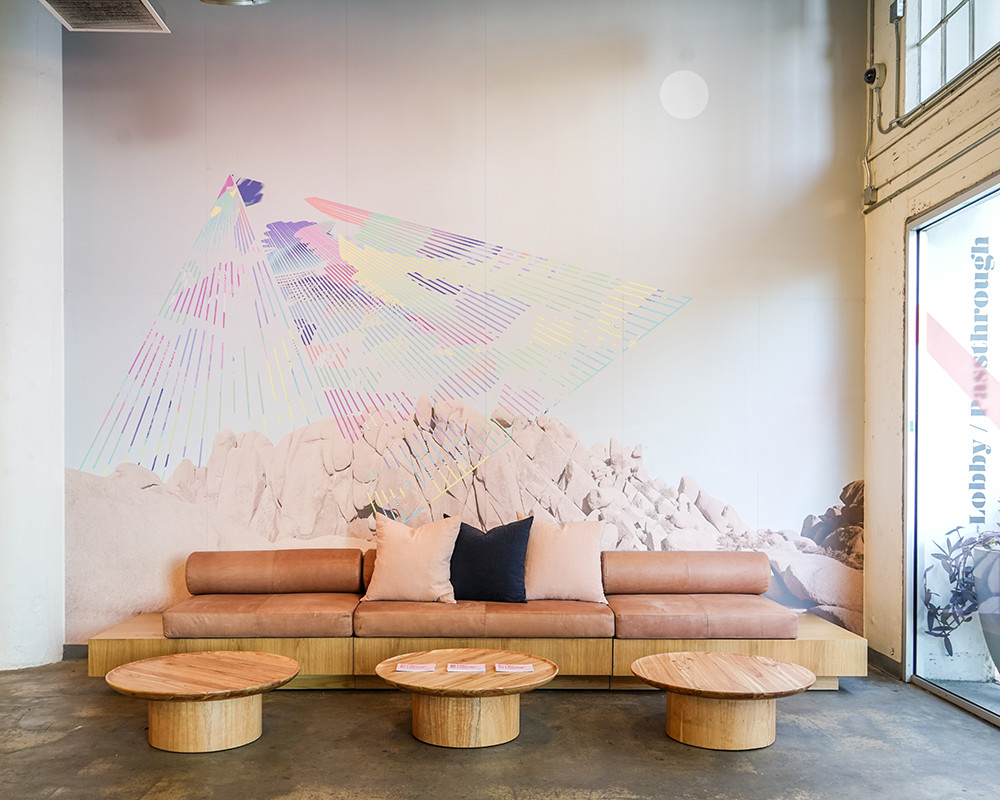 Jake Ahles Photography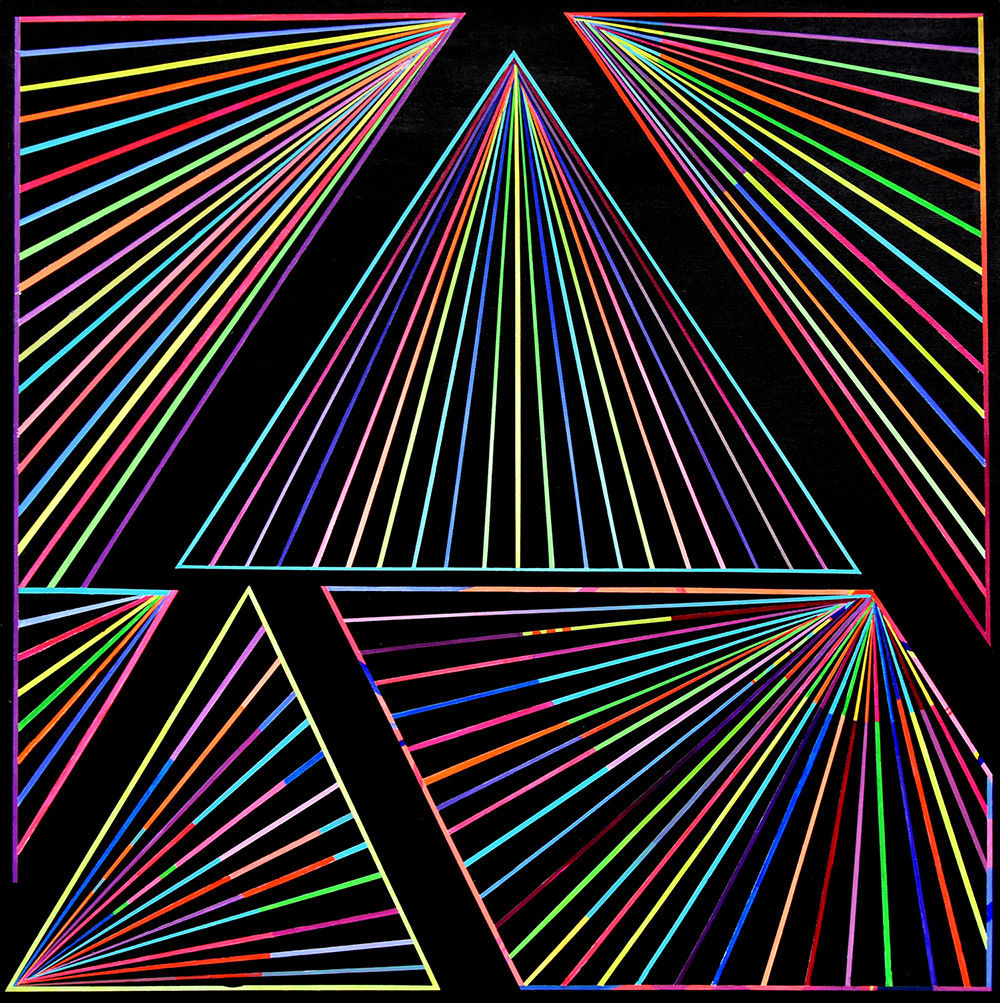 'Spectrum Vortex Almagamation'