Spectrum & Mobiles
Dec 12, 2018
Every week, the different spaces in the studio change. Depending on what project is happening or who is coming by, various areas are being modified with moving artwork and furniture around.
This is one of the largest walls that I like to show new work on. The poster is from the 'The Artists' Spectrum' t-shirt collection and specifically for 'The spectrum of colors is infinite, just like the possibilities of life' tee.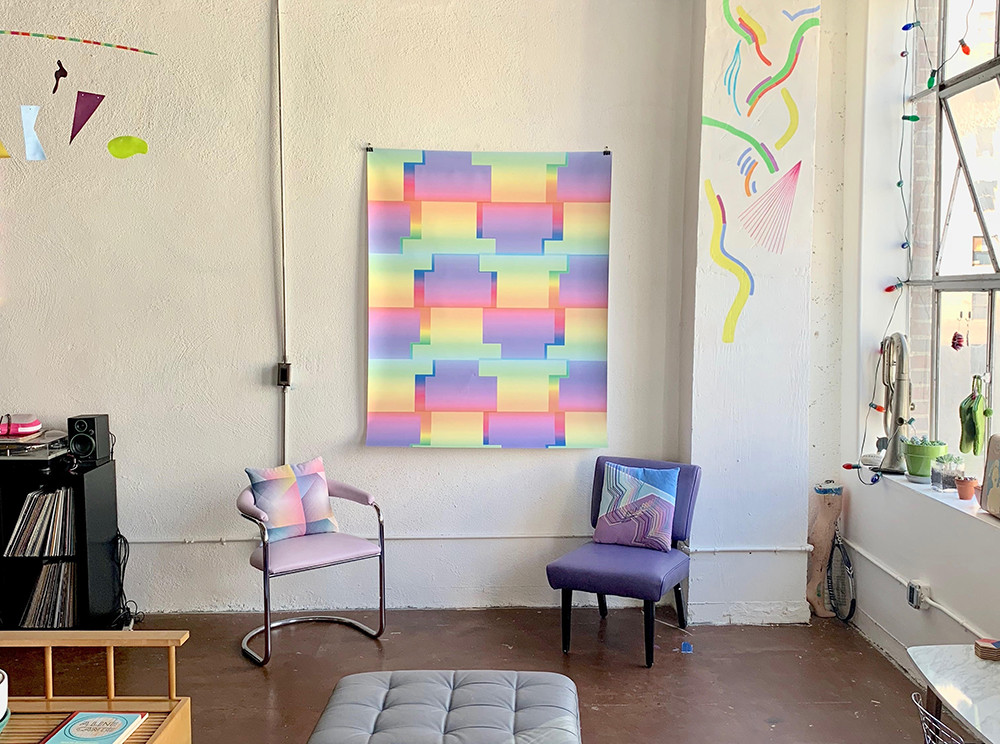 A few months ago, I created my first mobile inspired by Alexander Calder. The mixed-media mobile is made out of fabric, wood, acrylic, yarn, and fishing wire.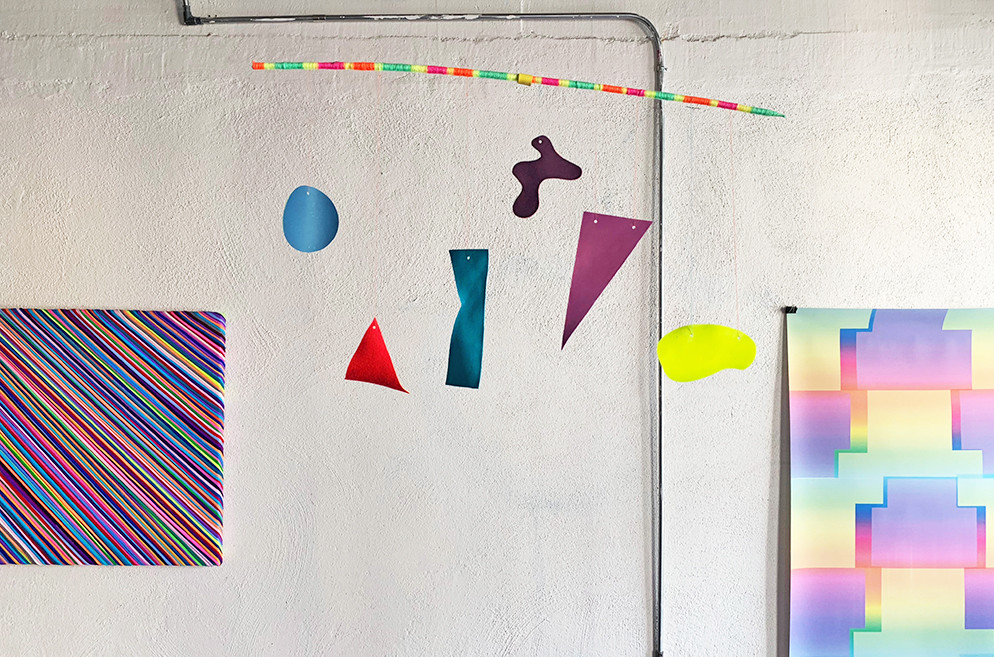 I've seen his work in various exhibitions; however, the most impressionable one was at Centre Pompidou in Paris during the summer of 2009 titled, 'The Parisian Years, 1926 - 1933'. It was the most colorful, extensive and whimsical collection I had seen of his.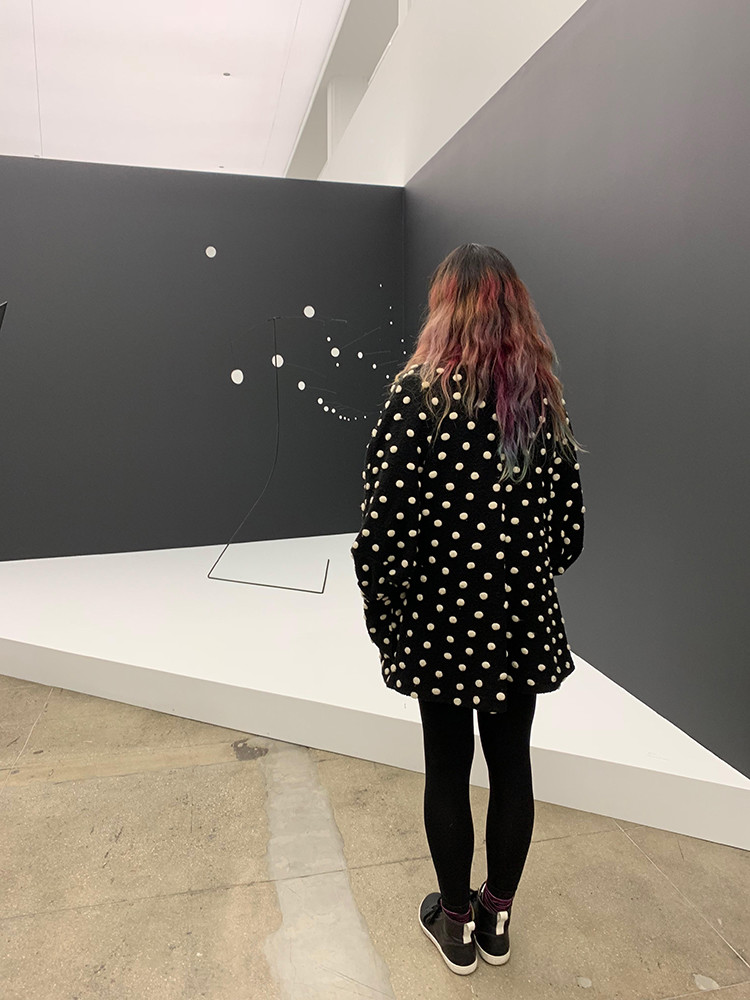 Currently at Hauser & Wirth is a Calder exhibition; 'Nonspace' that I visited in the beginning of the month. What a beautiful monochromatic exhibition of his sculptures.
Wearing my polka-dot sweater that day was happenstance. Most of my dear friends still think I never wear all black or monochromatic clothing, but sometimes I surprise them.