In January 2018, I met with Alexis Readinger, founder of Preen Inc., interior design firm located in Chinatown to discuss her vision and brainstorm for the project.

Alexis was drawn to my newest series, 'Vortex Overlay' which comprises of photography and digital linear work that coincides with my 'Vortex' digital series. While visiting Vik's Black Sand Beach in Iceland in late 2016, I was photographing the hexagonal basalt columns and began to superimpose my 'Vortex' line work on a few photos. The result created a new relationship between the composition of that particular landscape and the linear overlays. Since that trip, I have captured various landscapes and urban settings in California, New York, Europe, and Iceland.

While on our honeymoon last February, Steven and I were flying to Iceland from Berlin and I was utilizing one of my favorite photos from our visit (pictured below). I began to incorporate shapes and lines that were emulating the architectural details of the building and tower. Then I morphed the elements into patterns within my vortex shapes providing a new layer of dimension to each piece designed.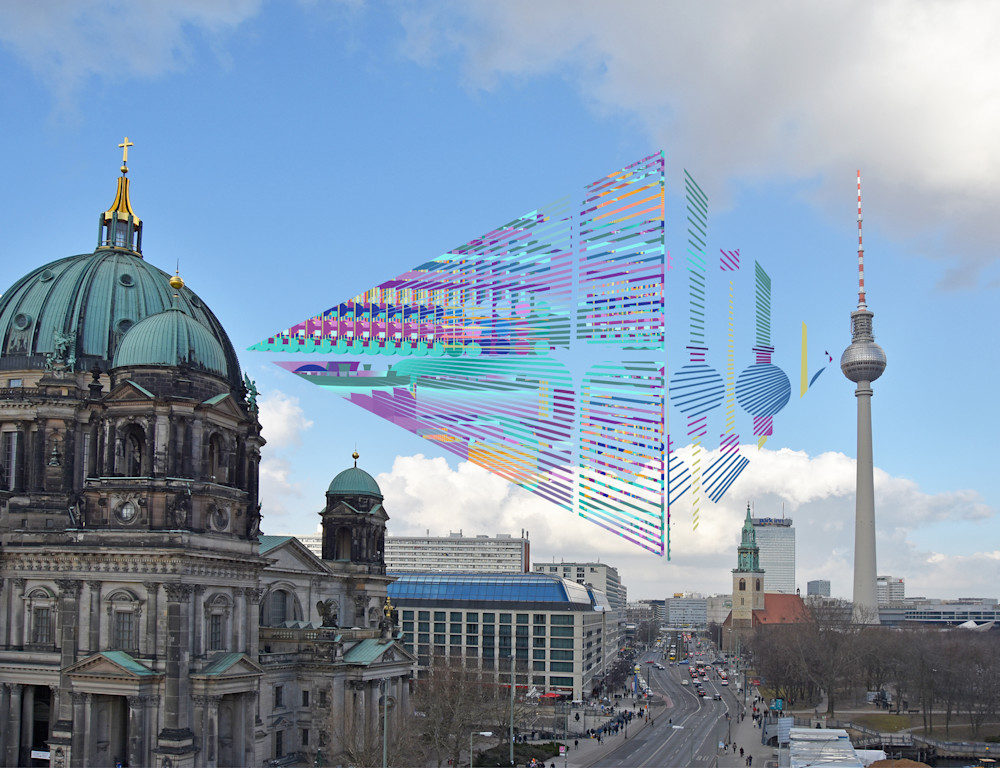 First patterned 'Vortex Overlay' | Berlin Cathedral and Funkterm Berlin (Radio Tower)
I applied the same pattern process to the Joshua Tree photography I took in March with a Phase One 100MP camera by illustrating patterns based off of the boulders and landscape in the photos. The patterns were developed after creating a series of them and manipulating them to see which worked best within the Vortex shapes and landscape.

I rented the Phase One camera for the photo shoot. The camera's capabilities allowed for us to incorporate a photo into the design of wall 2 and print at a high resolution for the large scale which measures 18' x 16'. The camera was the largest and heaviest I have ever held. I had to take a training class on how to use it and it's software, Capture One to import and edit the photography.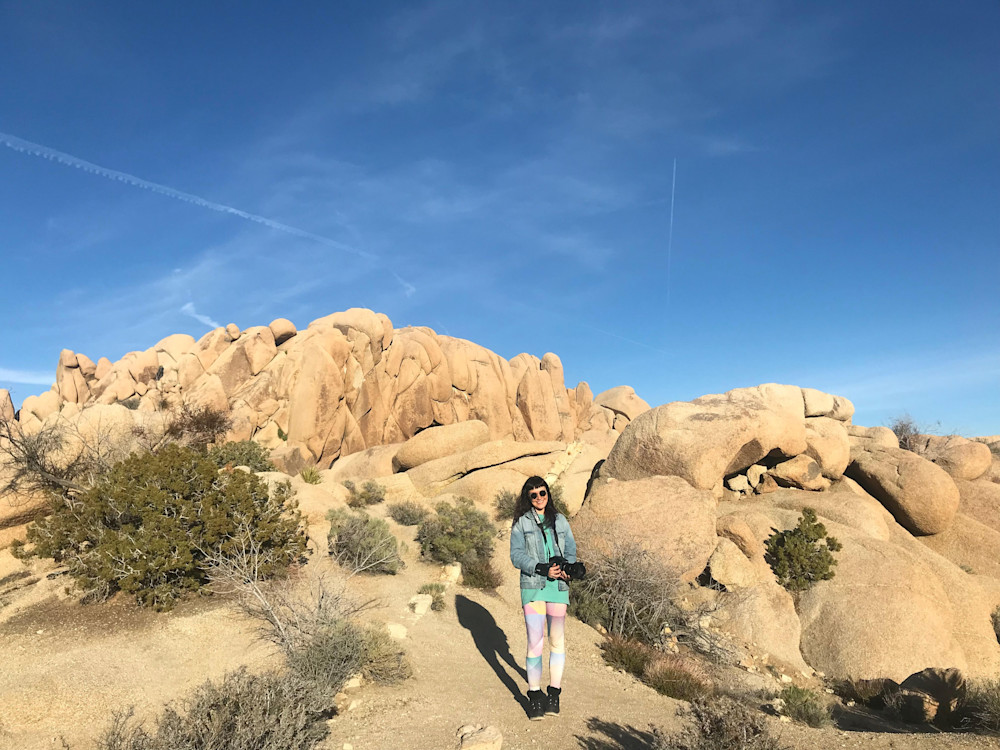 Photo shoot at Jumbo Rocks in Joshua Tree National Park.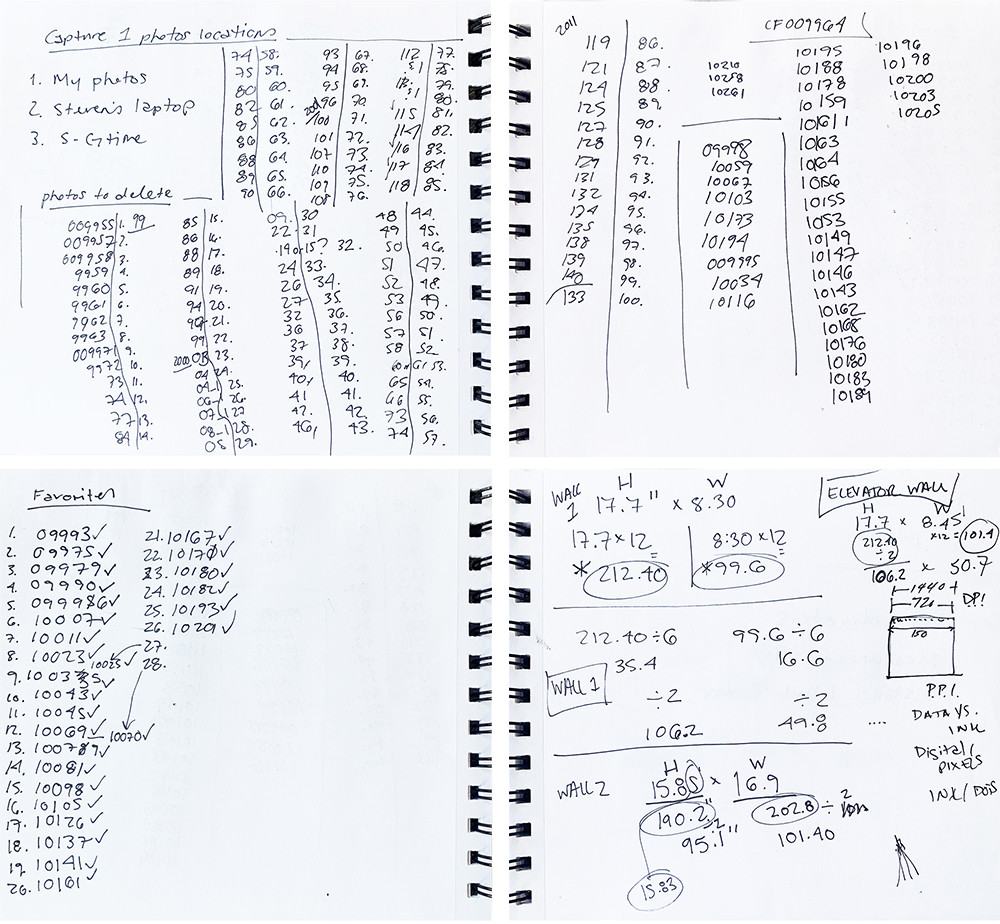 Photos 1- 3 | Notes taken during Joshua Tree photo selection process.
Over a hundred photos taken to find the one that I'd incorporate for wall 2 with graphic overlay.
Photo 4 | Measurement notes for various walls and panels.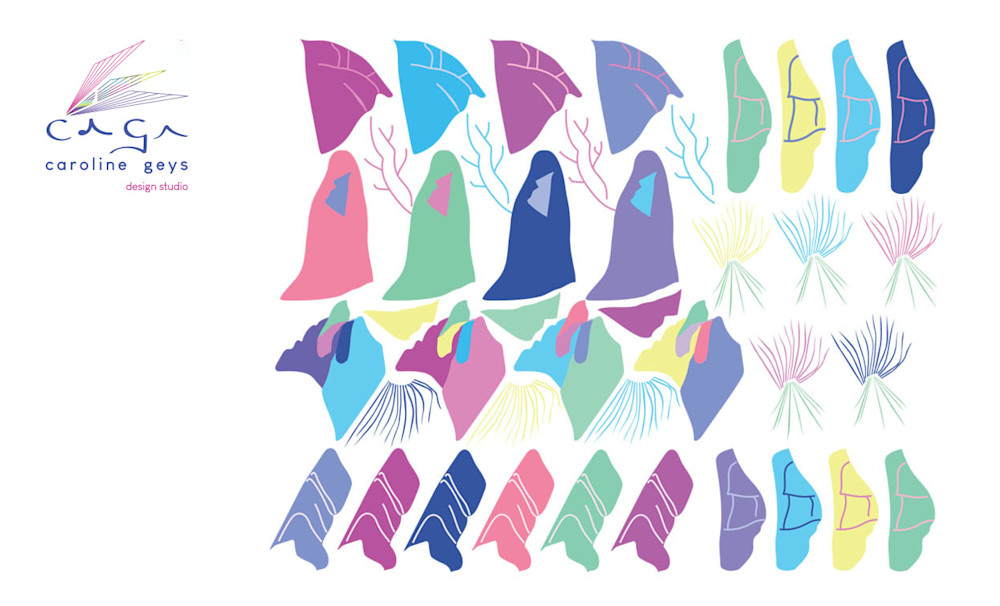 Illustrated shapes emulating the boulders and landscape of Joshua Tree's Jumbo Rocks.
---
Overall Project Stats | 30 acre historic district, 1,300,000 sf of creative offices, 35 retail and restaurants, and six buildings
Project photography | Jake Ahles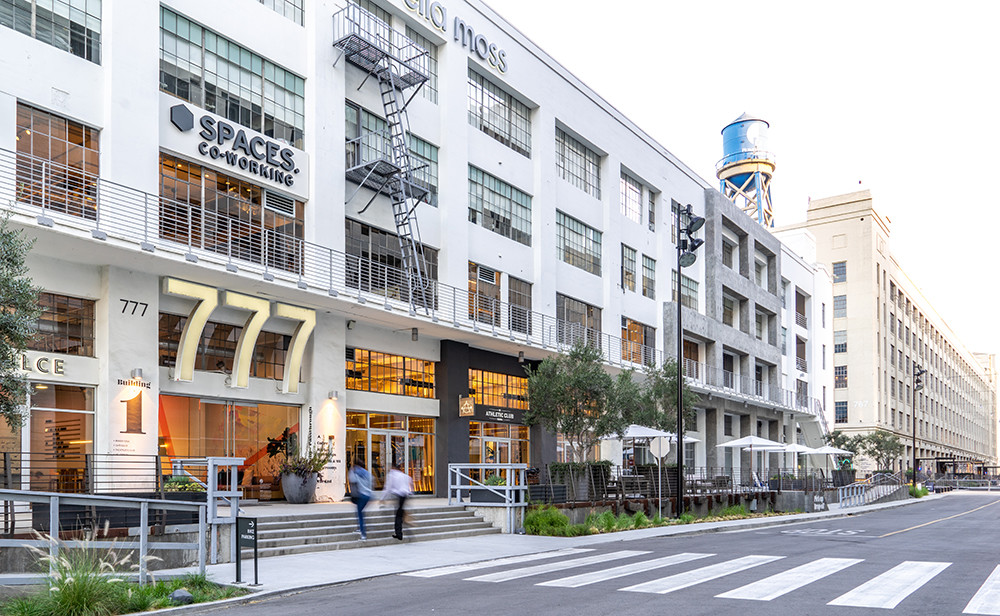 View from street of lobby door graphic looking to wall 2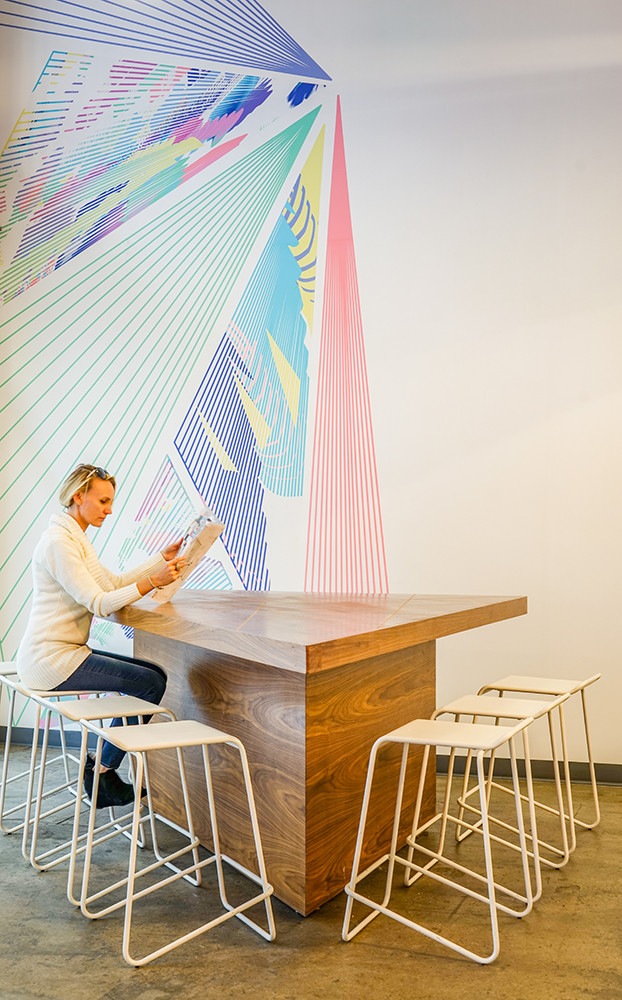 Wall 1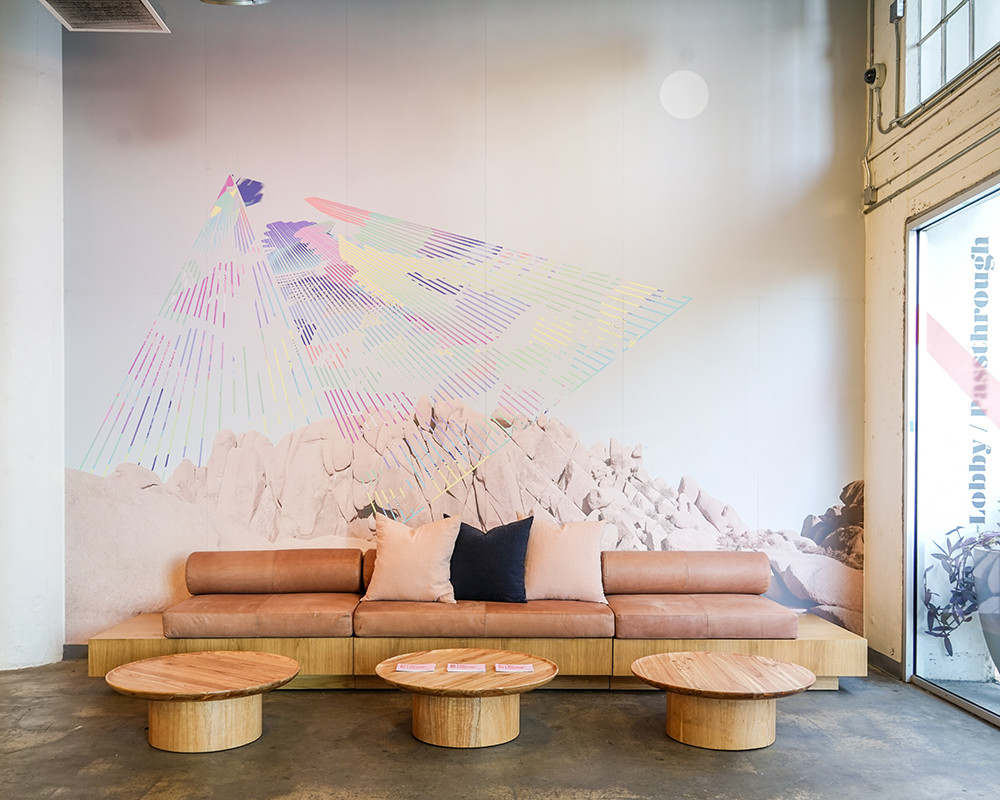 Wall 2 | Joshua Tree Jumbo Rocks photo with vortex overlay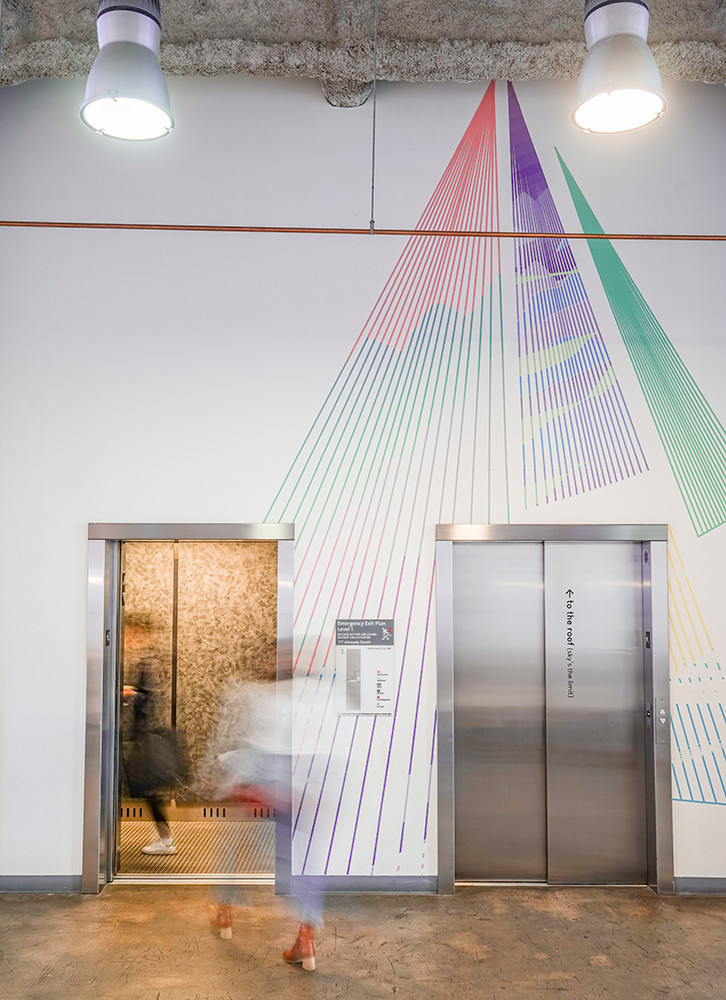 Wall 3 with elevator signage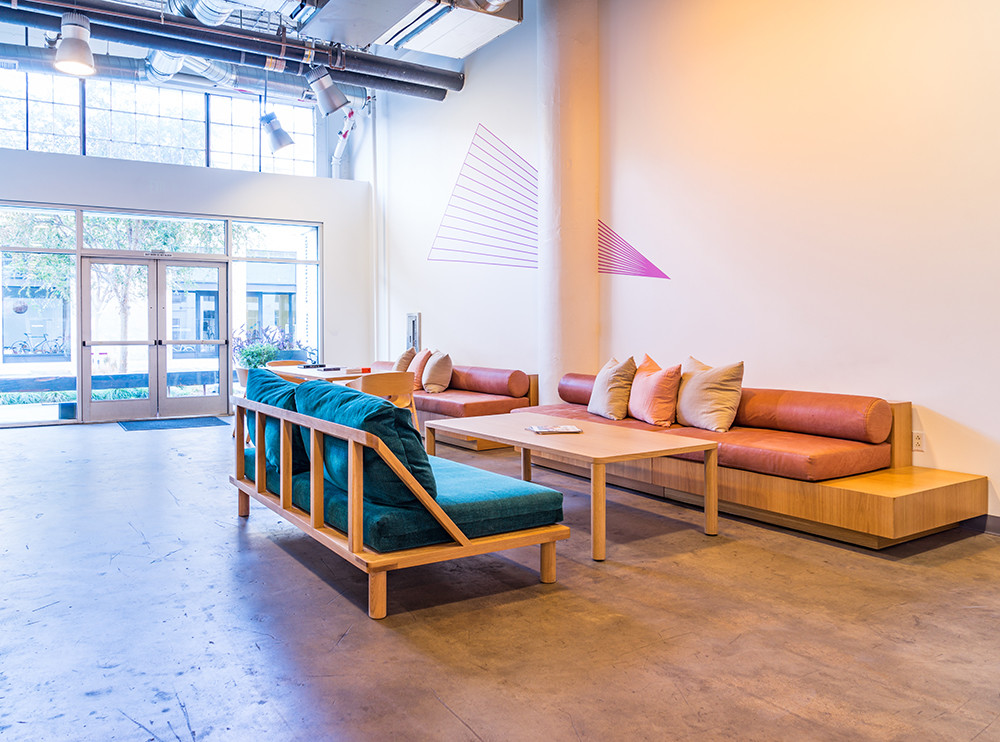 Wall 4 & 5